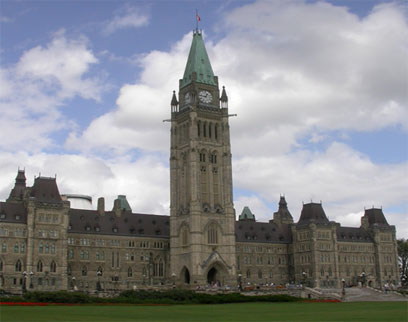 The Honourable Diane Ablonczy, Minister of State of Foreign Affairs (Americas and Consular Affairs), today urged Canadians preparing to travel abroad during spring break to visit Foreign Affairs and International Trade Canada's Consular Services website for advice on planning a safe trip. Minister of State Ablonczy pointed out that between January and April of last year, consular offices handled approximately 2,500 cases of Canadians in distress abroad.
"As spring break approaches, many Canadian families and students will be taking advantage of the opportunity to travel," said Minister of State Ablonczy. "All Canadians need to inform and prepare themselves before considering international travel. We encourage them to consult the Travel Reports & Warnings we offer, to sign up with our Registration of Canadians Abroad service, and to keep Foreign Affairs and International Trade Canada's emergency contact information close at hand."
Travel reports contain current information on more than 200 countries worldwide, including safety and security, health precautions, entry requirements, laws and customs, and other travel-related issues, as well as contact numbers for Canadian government offices. Close to 30 travel warnings were issued in 2010.
Foreign Affairs and International Trade Canada's Registration of Canadians Abroad service is free and confidential. Consular officials use this service to contact and assist Canadians in the event of an emergency abroad. This service played a key role in informing Canadians about evacuation flights during the recent crisis in Egypt and about the current security situation in Libya.
Canadians who require assistance while abroad may contact the nearest Canadian embassy or consulate and should keep the following contact information on hand: the telephone number of the local Canadian embassy and Foreign Affairs and International Trade Canada's Emergency Operations Centre in Ottawa at 613-996-8885 (collect calls accepted); they may also send an email to sos@international.gc.ca.
Canadians should be aware of the services that consular officers can and cannot provide. For example, if legal issues arise, consular officers can provide a list of local lawyers but cannot intervene in private legal matters or pay legal fees.
"We encourage Canadians to arrange for health and travel insurance that covers out-of-country health care, medical evacuation, flight cancellation and trip interruption," said Minister of State Ablonczy. "With careful preparation, Canadians can meet unexpected events with greater confidence and a lot less inconvenience."
Here are a few more tips to keep in mind for a safe and trouble-free trip abroad:
Pack a copy of the safe-travel booklet Bon Voyage, But….
Carry a Canadian passport that is valid well beyond the date of your anticipated return to Canada.
Check whether dual citizenship is an issue for you.
Carry a consent letter certifying your right to accompany any children travelling with you.
Do not travel to destinations for which an official travel warning is in place. If you choose to do so, ensure that you have adequate financial resources to cover medical emergencies, since your health insurance may be invalid in those countries.
Consular information is also available at 1-800-267-6788 (in Canada and the United States) or 613-944-6788 (worldwide).